Let
NyLawn
install your very own Backyard Golf Resort!

8 Year Warranty on Model NP55



Stimpmeter Reading 9-12



Exclusive Cross-stitched Pattern



Ball reacts naturally to chipping and putting



Undulations, Bunkers, Burms, Fringe & Rough



David Leadbetter chooses STI, shouldn't you?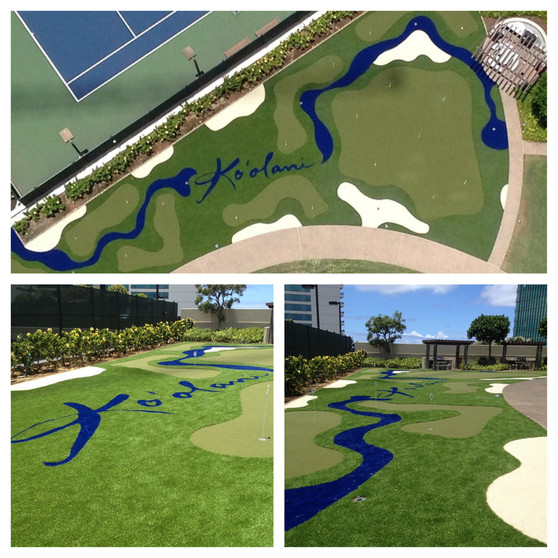 One of Oahu's luxury condominiums featuring a 4000 square foot, 6 "fairway" - 12 hole putting course along with an 800 square foot professional practice putting green. Residents of all levels of play, including non-golfers, love the beauty of green with the designed water and sand features that include the logo in the design.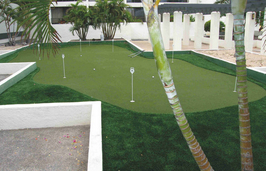 The Esplanade condos in Hawaii Kai provided their residents with this synthetic turf putting green which is maintenance free and always ready to use.
RESIDENTIAL PUTTING GREENS

Let NyLawn help you custom design your dream putting green with fringe and rough to fit your budget. We can create undulations, mounds, sand traps, bunkers and chipping areas. Imagine a low maintenance, natural looking putting green you can enjoy at any time, for years to come.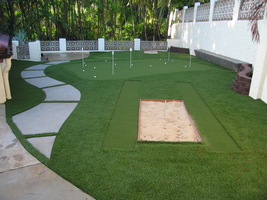 This Backyard Golf Resort has everything a golfer could want! A 6 hole putting green with sand trap and chipping mat. A surrounding synthtic turf lawn makes this back yard no maintenanc and every golfers dream!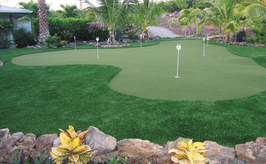 A custom designed back yard synthetic putting green on the Big Island turned this back yard into a resort feel!
The fringe was expanded to also act as the lawn in outer areas. The turf was contoured around the exsiting landscaping rocks and trees giving a seamless effect.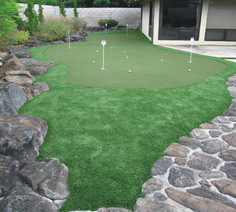 Even if you have a small backyard, NyLawn can work wonders just like we did at this Aina Haina home. With our professional installation we contoured the synthetic turf along the rocks so it looks llike the grass grew right up to the rock. This artificial putting green is ready for use at any time.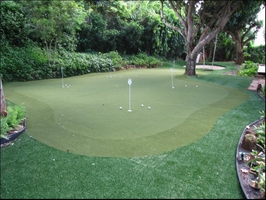 This residential synthetic putting green transformed this backyard into a recreation area for the whole family to enjoy!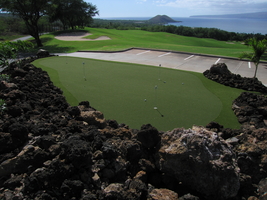 The David Leadbetter Golf Academy at Wailea Golf Club on Maui, had NyLawn install this synthetic putting green with a panoramic view using Synthetic Turf International turf in which David Leadbetter is a spokesperson for.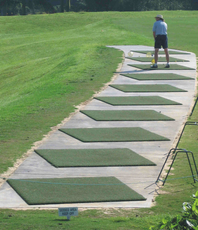 On the Big Island, try out
NyLawn's synthetic chipping mats at the
Big Island Country Club.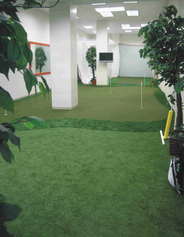 KMR School of Golf has NyLawn's articicial putting greens installed indoors and use it for teaching their students the art of golf.
Pure Golf Academy in Honolulu, Hawaii uses NyLawn 's synthetic putting greens indoors to give an indoor realistic introduction to golf.